Beautiful Sakura Pen Collection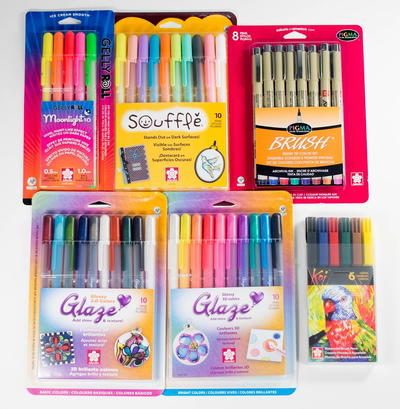 Beautiful Sakura Pen Collection
Gifted by
Sakura
Value: $92.95

Enter to win the Beautiful Sakura Pen Collection! One lucky winner will receive one 5-pack set of Gelly Roll® Moonlight®, one 6-pack set of Koi® Coloring Brush Pen, one 10-pack set of Glaze® Brights, one 10-pack set of Glaze® Basics, one 1-pack set of Souffle®, and one 8-pack set of Pigma Brush®. The deadline to enter is February 29, 2016 at 11:59:59 p.m. Eastern Time.

When you're the creative type who likes to draw your own designs and use artistic techniques, then you must have the tools to be able to do so. Sakura has some beautiful products that every crafter should have in their art collection.

We'll send an email to the winner, so please check to make sure your email address is entered correctly. You'll get an extra entry for promoting the contest via social media. See the two options below (Twitter, Google+) to receive extra entries.